Meet the Doctors
Dr. French Moore III
DDS - Abingdon, Virginia Dentist - COSMETIC DENTIST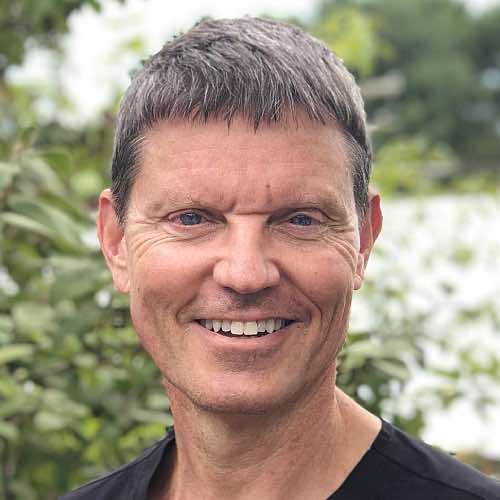 French Moore III, DDS
Dr. Moore was born and raised in Abingdon, Virginia. He earned his B.S. in Biology from James Madison University and his D.D.S. from the Medical College of Virginia School of Dentistry in Richmond in 1982. Upon graduation, he married Laura, the love of his life, and moved to Germany to serve three years in the U.S. Army Dental Corps. In 1985, he returned to Abingdon to join the family practice with his father, Dr. French Moore Jr.
After 41 years of experience, Dr. Moore continues to thrive in serving patients in Abingdon and surrounding areas, and enjoys staying current on the latest dental procedures and technologies.
Credentials:
Graduate MCV School of Dentistry, D.D.S.
Graduate James Madison University, B.S. Biology
Memberships:
ADA-American Dental Association
Virginia Dental Association
Southwest Virginia Dental Association
Academy of General Dentistry
Christian Dental Society
Christian Dental Association
ICOI Membership
---
Dr. Stuart Lee Laningham
DDS - Abingdon, Virginia Dentist
Stuart Lee Laningham, DDS
Dr. Laningham grew up in Lee County, Virginia on the farm that has been home to six generations of his family. Upon graduation from high school, he attended the College of William & Mary, then transferred to the University of Virginia, where he received his Bachelor's in Biology and graduated with honors.
In 2015, Dr. Laningham earned his Doctor of Dental Surgery degree from the School of Dentistry at Virginia Commonwealth University. It was here that he developed an avid interest and talent in restorative dentistry. While in dental school, Dr. Laningham was an active member in the Cosmetic Dentistry Club and served as a tutor for dental students who required remediation in operative and restorative dentistry.
Credentials:
Attended College of William & Mary
Graduate of University of Virginia, BS Biology
Graduate of Virginia Commonwealth University School of Dentistry, DDS
Memberships:
---
Dr. Benjamin Mavelil
DDS - Abingdon, Virginia Dentist
Benjamin Mavelil, DDS
Dr. Mavelil was born and raised in Dubai. He was born to Indian first-generation immigrants and has two brothers. He moved to India after high school to pursue dentistry. He completed 5 years of dental training and went on to complete a residency in Orthodontics. His clinical practice was primarily in Orthodontics for four years before he decided to come to the US to pursue professional licensure here. He graduated with a Doctor in Dental Surgery degree in May 2021 from Virginia Commonwealth University. Focused on evidence-based patient centric dental care, he wants to help restore and maintain patients' oral health using his education and experience.
He is currently learning and adopting the latest natural alternatives to cosmetic facial care such as microneedling with PRF.
An energetic individual , he's committed to being a part of the Abingdon Smiles dental family and is excited at the prospect of offering natural alternatives for facial rejuvenation.
Credentials:
Meenakshi Ammal Dental College – Bachelor of Dental Surgery
Bharati Vidyapeeth University – Master of Dental Surgery (Orthodontics and Dentofacial Orthopaedics)
Virginia Commonwealth University – Doctor of Dental Surgery
---
Dr. Jacob Mirpanah
DDS - Abingdon, Virginia Dentist
Jacob Mirpanah, DDS
Dr. Jacob Mirpanah grew up in Ashburn, Virginia and is very excited to be moving to the area with his wife, Dr. Sofie Fazel. He attended the University of Virginia, earning a bachelor's degree in Biology. In Charlottesville, Dr. Mirpanah involved himself heavily in volunteer work. Both local, in the form of Mission of Mercy Projects, and abroad, he served with dentists to provide care to patients who would otherwise go without. Dr. Mirpanah played rugby for the University of Virginia and loves to stay active. He and his wife are avid hikers and are very excited to explore the trails in and around Abingdon. After his time at the University of Virginia, Dr. Mirpanah joined the VCU Philips Institute for Oral Health Research, focusing his Master's research on understanding the bacteria that cause Periodontal Disease and novel strategies to target them. At the VCU School of Dentistry, Dr. Mirpanah developed his bedside manner and ability to comfort even the most anxious of patients. Here, he gained a deep appreciation for the impact a competent and compassionate dentist can make. Serving as Vice President of students, Dr. Mirpanah worked to represent the interests of his peers both at VCU and further, through the greater American Student Dental Association.
Clinically, Dr. Mirpanah's passion for dentistry encompasses a wide range of specialties. He is committed to staying abreast of the latest advancements in dentistry and is constantly working to improve his skill and proficiency in crown and bridge, prosthodontics, restorative treatment, cosmetic enhancements, extractions, root canals, orthodontics, and periodontics. Dr. Mirpanah brings with him a keen eye for detail and dedication to exceptional outcomes while prioritizing patient comfort throughout the treatment process.
Dr. Mirpanah is honored to be joining Abingdon Smiles and to continue providing a comfortable environment for those under his care. Dr. Mirpanah believes in open communication and actively involves his patients in their treatment plans, ensuring that they are well-informed and confident in the care they receive. He takes great joy in providing comprehensive and personalized treatments to meet his patient's unique needs. Dr. Mirpanah's commitment to excellence and patient-centered approach align perfectly with Abingdon Smile's values - he is very excited to be starting this July!
Credentials:
University of Virginia
VCU School of Dentistry
VCU Philips Institute for Oral Health Research
---
Our

Services

Whether your dental needs are a complete exam and cleaning, a full-mouth restoration, or anything in between, we promise to provide you with exceptional care as we enhance the natural beauty of your smile. Below are just some of the many procedures and services we regularly provide to our patients – with a gentle touch and stunning results. Your smile is our first priority, and we'll give you something to smile about.